In the ever-evolving world of social media, one name stands out prominently in the realm of food and travel – Nikhil Chawla. With a decade of culinary content creation under his belt, Nikhil has become the most widely recognized Food Influencer among the Indian audience. His journey has been nothing short of remarkable, leaving an indelible mark on the Food & Travel Industry.

Nikhil Chawla possesses a distinguished presence as a verified Influencer on Instagram, YouTube, and Facebook. His journey of over 10 years is a testament to his unwavering dedication and expertise in building food brands and awareness through various social media platforms. His remarkable achievements include being honored as Food YouTuber of the Year by YouTube and Influencer of the Year by Time Food, Digital Influencer of the year by Restaurant India, 40 under 40 in the Economic Times F&B Conclave. But Nikhil's impact goes beyond awards; he has won the hearts of the masses through his compelling videos.

One of Nikhil's most commendable endeavors has been his commitment to showcasing hidden gems across Indian cities. Through his videos, he has unearthed the most exquisite culinary treasures that might have otherwise remained hidden. Moreover, during the challenging times of the pandemic, Nikhil didn't just create content; he actively raised funds for numerous street vendors, demonstrating his empathy and social responsibility.

The journey of HMM, Nikhil's brainchild, began as a modest Facebook Page in 2013. This was a time when the social media landscape was still finding its footing, but Nikhil's innovative approach set him apart. Today, Nikhil Chawla presides over a vast network of 10 food channels spanning YouTube, Facebook, and Instagram. Among these channels, "Cook Pro 6" has emerged as a standout success story.

Cook Pro 6 has seen unparalleled growth in followers and popularity, thanks to its dedicated team of chefs. Notably, it features a former MasterChef Contestant and an experienced Leela Hotels Chef. The culinary expertise and prowess displayed on the channel have garnered a dedicated following, even among Bollywood celebrities like Manoj Bajapee, Aditi Rao Hydari, and Jackie Shroff, who admire the exceptional skills showcased in the kitchen.

In a groundbreaking industry move, Cook Pro 6 recently collaborated with renowned Chef Ashwani, who now serves as the Head Culinary Chef. This collaboration marks a milestone in the food influencer space, bringing together the expertise of a seasoned chef and the creativity of a social media influencer. Together, they offer an unparalleled combination of cooking tips and recipes, setting a new standard in culinary content creation.

With his dedication to showcasing India's culinary gems and uplifting street vendors in need, he has not only become a prominent figure in the Food & Travel Industry but also a symbol of social responsibility in the digital age. As he continues to innovate and inspire, Nikhil Chawla remains at the forefront of culinary content creation, influencing and delighting audiences across the nation.
Digital Influencer of the Year
Indian Restaurant & Congress Award 2023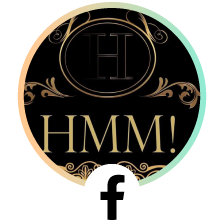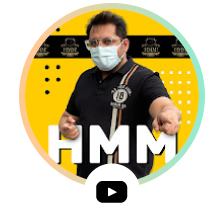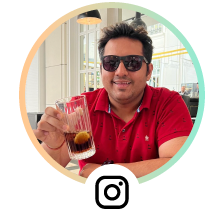 His verified Instagram page has garnered a-lot of traction too after his success on Facebook and YouTube.
Reach out to 12 Million+ people, across India, UAE & Asian Countries via our Social Media Channels!
Our audience are food lovers, travellers - a combination of Classes & Masses from age group 18 to 65 across India.
We aim to make your brand, product go viral on social media by curating and experiential video, while giving a true picture of the brand to the audience set.